A guide to adding Virtual Personal Training Services to expand your offering
Whatever the reason, offering virtual services is a great way to grow your business and take it into the digital era
This eBook outlines steps to take in order to successfully take your Fitness Business online, including: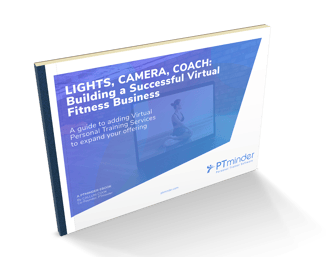 The fundamental things you need to have in place before you tell your clients about your online services.
Determining the best ways you can sell yourself and your services.
Positioning yourself specifically as an 'Virtual Personal Trainer' so potential clients see you as an expert.
Adding online fitness packages to your business model.
Deciding how to effectively price your new online services.
After downloading this eBook, check out this growth strategy to expand your PT business.